the Do's and mostly Don'ts: Last Minute Bookings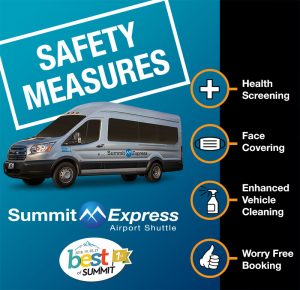 Planning on coming out to Summit County to ski and snowboard this year?  If so, make sure you are ahead of the game this season.
With new restrictions in town it has become a little more tricky to travel to the mountains. . .but that does not mean it has to be stressful.  Here are some tips to make sure your travel plans go smoothly.
Trip Tips:
All in all. . . the theme this winter is to make sure you are planning ahead.  Last minute/spur the moment trips are always the best kinds BUT in these trying times booking ahead is always going to be the safest and most dependable option.
Lastly, whether you like the restrictions or not please adhere to all rules and regulations.  I know this is a vacation town to most but to a lot of us this is a place we call home.  We constantly have visitors coming and going from Summit County so please be courteous and keep our town and its locals safe.  We all want to get back to work! Please help keep our season alive.  
With that being said PLEASE PLEASE PLEASE support all the local business you can during your stay here.  If you are ordering take out food or using any kind of services here please make sure to TIP.  There are lots of people who make their living off tips and are currently taking huge cuts to make sure all our visitors can still experience how lovely are county truly is.  Please HELP US HELP YOU!
Be safe out there everybody.