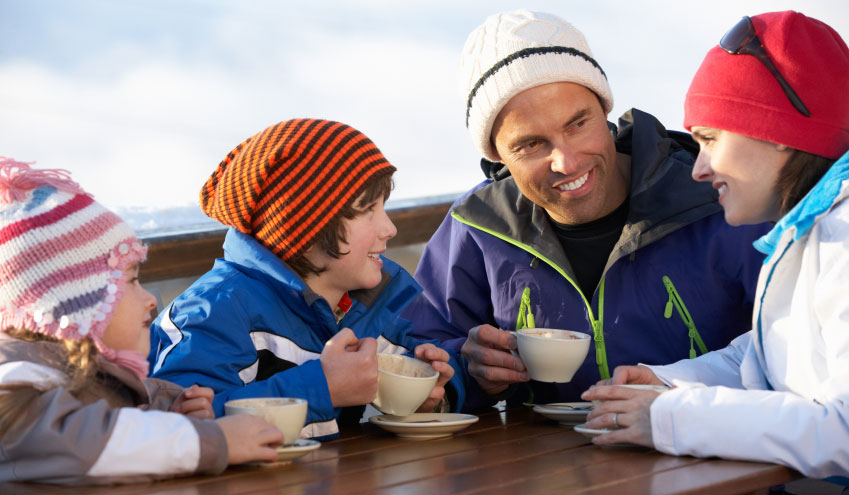 Keystone is Summit County's family resort. With a world renowned ski school for the kids and plenty to keep the adults busy, Keystone, CO is where everyone goes home happy! Offering daily shuttles from the Denver International Airport directly to Keystone, Summit Express is your Keystone airport transportation solution!
Scheduled Daily Airport Transportation To and From Keystone
Keystone Airport Shuttle Service
Summit Express is your source for Keystone Airport Shuttle Transportation all year! Winter and Summer we provide scheduled service around the clock, and in the spring and fall off seasons, we have charters available to get you from the Denver Airport to Keystone and back!
Christmas and New Years holidays
All ski season long!
Mountain biking, lift accessed hiking trails
Fall aspen changing season
Looking for a private car / charter for your group?
We also provide luxury shuttle charter services between Denver Airport and Keystone.
Keystone Airport Transportation Prices
Per Passenger Rate - from $75-$99
Keystone Airport Shuttle Schedule
We are currently booking for the Spring 2023 season.
Spring Season: 3/28/23 - 6/14/23
Denver Airport to Keystone
Denver Airport Pickup Time
2.5 hours approx travel time
9:00am (11:30am)
11:00am (1:30pm)
1:00pm (3:30pm)
3:00pm (5:30pm)
6:00pm (8:30pm)
9:00pm (11:30pm)
Keystone to Denver Airport
Keystone Pickup Time
(Approx Denver Airport arrival time)
5:30 am (8:15am)
7:30 am (10:15am)
9:30 am (12:15pm)
11:30 am (2:15pm*)
2:30pm (5:15pm*)
5:30pm (7:15pm*)
For off hours shuttles, please call us at 970-668-6000.
Subject to availability
*Add one hour for Saturday, Sunday and Holiday travel times to Denver Airport.
Book Now
Denver Airport to Keystone Shuttle FAQ
What's the best way to get to Keystone from Denver Airport?
With the unpredictable weather, challenging traffic and parking, riding a Summit Express shuttle is your best way of getting to your Keystone from Denver Airport. We offer daily scheduled shuttles and private charters, which operate 24 hours a day, 7 days a week, year round!
Do I need a car during my vacation at Keystone?
With River Run Village, all Keystone services are conveniently located in a central location within easy walking distance of most lodging. Since the Gondola leaves right from River Run, your Keystone vacation is a great chance to leave your car behind.
Public Transportation: Keystone Resort operates a free on-call bus network from all lodging to the base areas. Additionally the Summit Stage operates a free bus network across all of Summit County, check their bus schedule here.
How do I book a Keystone Airport Shuttle?
Book online with Summit Express! Our reservation system takes your flight information so that we can monitor your status and ensure that your on the quickest shuttle after your flight lands.
How long does it take to get from Denver Airport to Keystone?
At Summit Express, we budget 2 hours and 30 minutes to travel from Denver Airport to Keystone Resort. We build in a buffer for unexpected traffic and weather issues, so we almost always run on time!
Where do I pick up my Keystone Airport Shuttle at Denver Airport?
Upon arrival at DIA, please collect your baggage and meet your shuttle at the designated pickup area. More details on airport pickup here.
Head to the East Side Baggage Claim
Proceed to Baggage Claim #6
There you will find Door #513
Walk outside to Island #1
Your shuttle driver will arrive 5 minutes prior to pick up and will depart promptly. If you arrive early at door #513, there is seating inside, please relax or grab a bite to eat. Part of the great Summit Express Experience is our ability to track your flight however any known flight interruptions or delays please contact Summit Express 970-668-6000.
Where does Summit Express drop off & pick up in Keystone?
Everywhere! We're famous for our door to door shuttle service, where we drop you off / pick you up right at the front door of your lodging! How's that for service?
We shuttle travelers to all lodging in Keystone to include:
summitcove.com lodging properties
Keystone Conference Center
The Inn at Keystone
River Run Lodging
Black Bear Lodge
Liftside Lodge, Keystone
Gateway
Arapahoe Inn
Tenderfoot and Keystone Lodge
Silver Mill Condo
Snake River Village
Ski Tip
Where is the best skiing in Keystone?
There's nothing better than sharing with our guests the reasons that we're living in the mountains and in the winter, that means skiing and snowboarding! With Keystone's three mountain layout, it's easy to stay one step ahead of the crowds. We usually like to warm up with a quick groomer back to Montezuma chair, then drop over the back side on Mozart. After a few bump runs on North Peak, we'll head to the Outback to grab some afternoon sun and take in the tree skiing on the south west facing runs. After a bite for dinner, we'll head back out for the only night skiing in Summit County
Need any more advice? Ask your driver on the trip up for their recommendations.
Advance reservations recommended