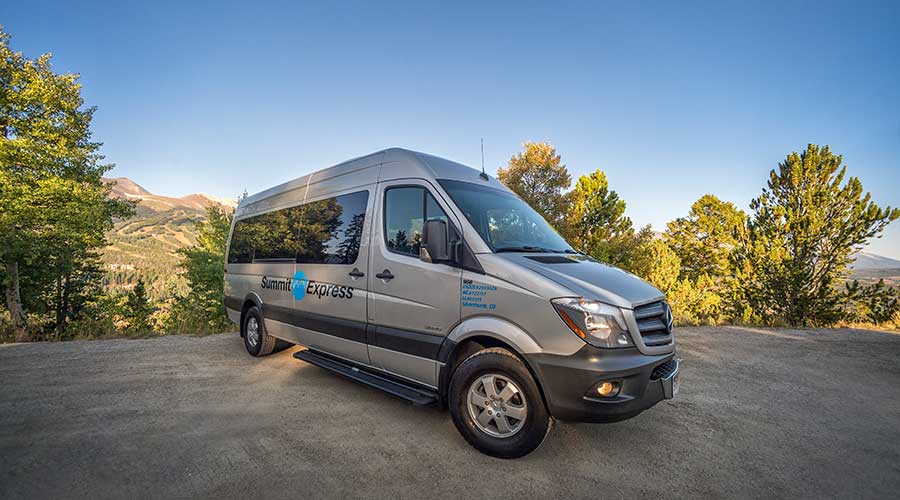 Keystone is Summit County's family resort. With a world renowned ski school for the kids and plenty to keep the adults busy, Keystone, CO is where everyone goes home happy! Offering daily shuttles from the Denver International Airport directly to Keystone, Summit Express is your Keystone airport transportation solution!
Scheduled Daily Shuttles To and From Keystone
Keystone Airport Shuttle Service
Summit Express is your source for Keystone Airport Shuttle Transportation all year! Winter and Summer we provide scheduled service around the clock, and in the spring and fall off seasons, we have charters available to get you from the Denver Airport to Keystone and back! We provide luxury shuttle charter services to ski areas along the I-70 mountain corridor from Loveland Valley all the way to Beaver Creek and everywhere in between.
Christmas and New Years holidays
All ski season long!
Mountain biking, lift accessed hiking trails
Fall aspen changing season
Keystone Shuttle Prices
1-2 Passengers - $65 / passenger
3+ Passengers Special - $55 / passenger
Keystone Airport Shuttle Schedule
We are currently booking for the winter ski season.
Winter Season: 12/14/18 - 3/25/19
Denver Airport to Keystone
Denver Airport Pickup Time
2.5 hours approx travel time
8:00 am
9:00 am
10:00 am
11:00 am
12:00 pm
1:00 pm
2:00 pm
3:00 pm
4:00 pm
5:00 pm
6:00 pm
7:00 pm
8:00 pm
9:00 pm
10:30 pm
Keystone to Denver Airport
Keystone Pickup Time
(Approx Denver Airport arrival time)
5:00 am (7:45 am)
6:00 am (8:45 am)
7:00 am (9:45 am)
8:00 am (10:45 am)
9:00 am (11:45 am)
10:00 am (12:45 pm)
11:00 am (1:45 pm*)
12:00 pm (2:45 pm*)
1:00 pm (3:45 pm*)
2:00 pm (4:45 pm*)
3:00 pm (5:45 pm*)
4:00 pm (6:45 pm*)
5:00 pm (7:45 pm*)
6:00 pm (8:45 pm*)
7:00 pm (9:45 pm*)
For off hours shuttles, please call us at 970-668-6000.
*Add one hour for Saturday, Sunday and Holiday travel times to Denver Airport.
Book Now
We shuttle travelers to all lodging in Keystone to include:
summitcove.com lodging properties
Keystone Conference Center
The Inn at Keystone
River Run Lodging
Black Bear Lodge
Liftside Lodge, Keystone
Gateway
Arapahoe Inn
Tenderfoot and Keystone Lodge
Silver Mill Condo
Snake River Village
Ski Tip
Advance reservations required