Join the Summit Express team! We love the mountains.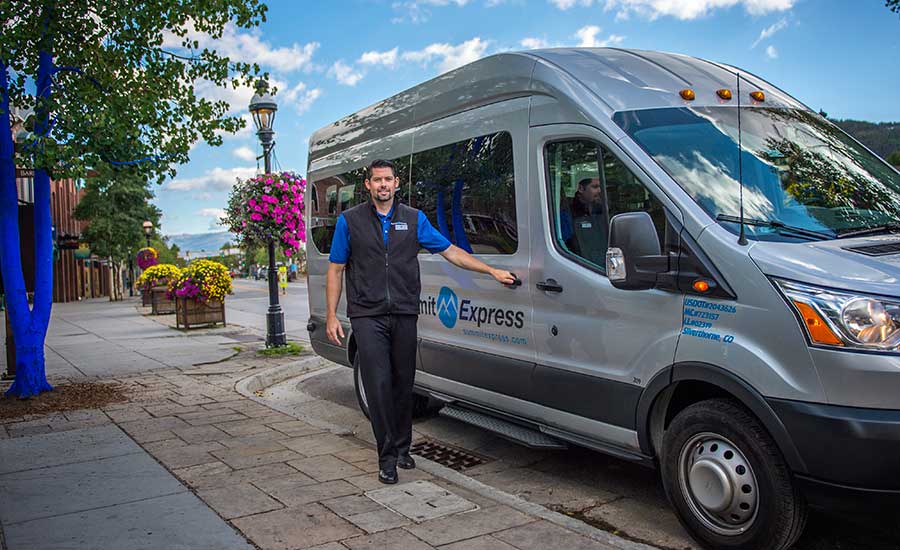 We work hard and we play hard.
If you are driven and responsible and want to work in a high paced / high energy environment this is the place for you!
All positions include ski pass / rec center pass benefits!
Now hiring for these positions:
---
Drivers
Starting winter trip pay up to $100
Winter season tips $100+ /trip
Multiple shifts available
Meet new people every day!
Dispatchers
Pay – DOE
Hourly plus commission
Coordinator between guests and drivers
Mountain Transfer Drivers
$15/hr up to 40 hrs per week
Meet new people every day!
Fleet Maintenance
Pay – DOE
Light Maintenance on fleet vehicles
Track, organize, prioritize mx schedule
Transition fleet from summer to winter
---
Here's what our employees have to say:
I moved to Summit County to enjoy the mountains and outdoors. Summit Express has always offered me with a schedule that allows me to do that seven days a week. The outdoors often follows me into work as our guests are always interested in what I've been up to or they have a story of their own. Meeting people who enjoy the outdoors inspires me to make the most of everything we have on offer in Summit County.
– Jordan, Dispatch
Summit Express is such a great environment to work for that I look forward to going to work. Co-workers are friendly and helpful. Most of all, I love the interaction with all sorts of guests from around the world. Each trip is different and exciting. This will be my 4th season driving.
– Frank (Frankie the Fish), driver
Driving for Summit Express, meeting new people each day, showing/telling them about the great state I am blessed to live in, is great! I enjoy driving, especially when conditions are less than favorable, and ensuring our guests have an experience they WANT to remember 😊.
– Mark, driver
Here's what our customers have to say: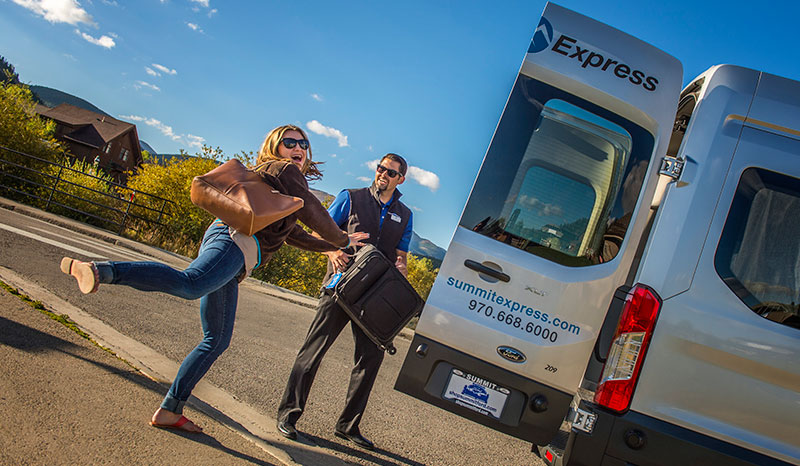 Katy was a friendly and confident driver. She handled a passenger's request for a rest stop efficiently.
– Pat
Kimberly checked the car as she usually does I assume & found Steve's wallet that he hadn't realized he's left behind.
– Lynne
Greg was outstanding and well and has been our favorite driver so far. We felt safe and appreciated all he did to ensure our travel home went smoothly.
– Brenda
Dave is fantastic. He's driven me several times and he honestly is the friendliest, professional, and consistent drivers I've experienced. I know the trip will be flawless when Dave is my driver.
– Lee
Your drivers are so friendly and really made me feel comfortable. Their very personable, and informative. I usually use another shuttle service but my sister and I will both be switching to yours. Excellent service, your vans are nice, roomy, and clean. Great experience!
– Melinda
Rick was so helpful! Traveling alone and not familiar with DIA, but he talked me through how to navigate the airport!
– Kaitlyn