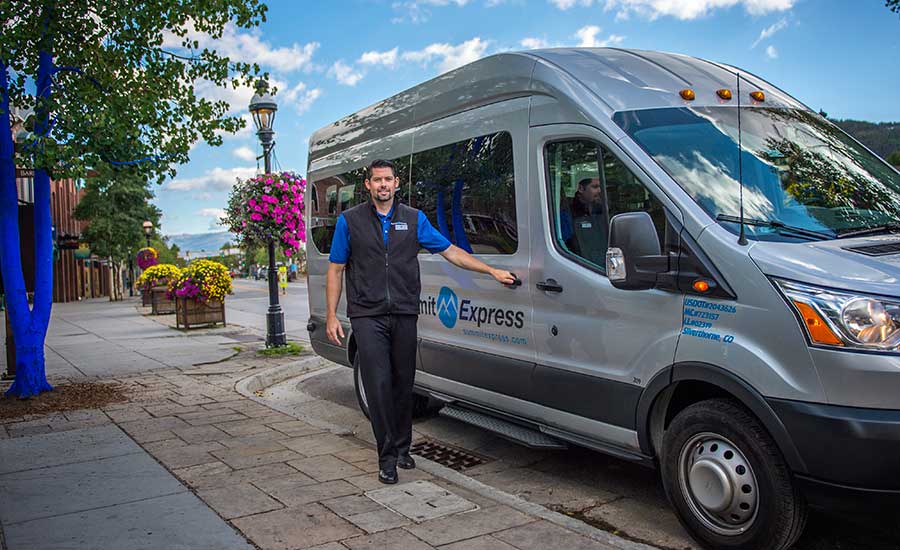 Join the Summit Express team! We love the mountains, we work hard and we play hard. All jobs include ski pass / rec center pass benefits! If you are driven and responsible and want to work in a high paced / high energy environment this is the place for you!
Now hiring for these positions:
Drivers
Starting winter trip pay $85
Winter season tips $100+ /trip
Multiple shifts available
Meet new people every day!
Mountain Transfer Drivers
$15/hr up to 40 hrs per week
Meet new people every day!
---
Reservation Agents
$14/hr plus 2% commission on all sales
Ambitious & Passionate
Desire to exceed guests' expectations
Dispatchers
Pay – DOE
Hourly plus commission
Coordinator between guests and drivers
---
Here's what our employees have to say:
Summit Express is such a great environment to work for that I look forward to going to work. Co-workers are friendly and helpful. Most of all, I love the interaction with all sorts of guests from around the world. Each trip is different and exciting. This will be my 4th season driving.
– Frank (Frankie the Fish), driver
Being a driver with Summit Express allows me work with a friendly and fun team that makes living and working in Summit County a blast. Every trip I make is a new adventure with exciting guest that are from as many varied backgrounds as the questions that they ask.
– Katy, driver
Over the last 6 years I have had the privilege of being apart of the Summit Express Team​. I have been a Driver, Reservation Agent, Supervisor and Dispatcher. The most rewarding part of working in the travel industry is having the ability to connect with guests from all over the world and to be able to share with them the beautiful place that I have called home for over 30 years.
– Deb, multiple positions
Driving for Summit Express, meeting new people each day, showing/telling them about the great state I am blessed to live in, is great! I enjoy driving, especially when conditions are less than favorable, and ensuring our guests have an experience they WANT to remember 😊.
– Mark, driver
Here's what our customers have to say: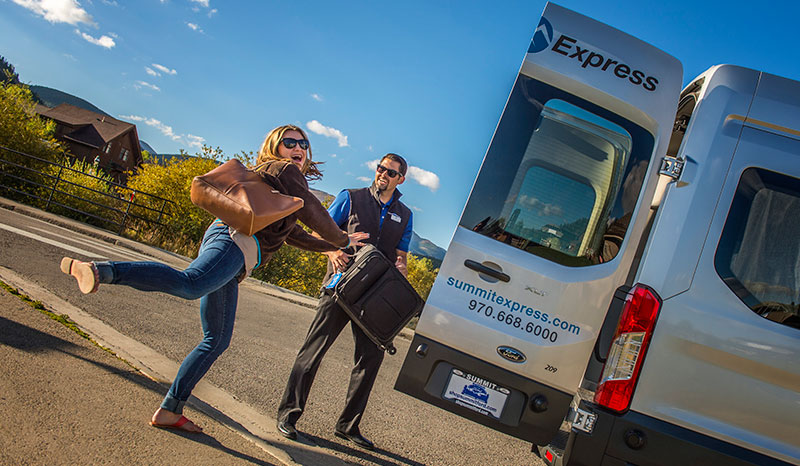 Katy was a friendly and confident driver. She handled a passenger's request for a rest stop efficiently.
– Pat
Kimberly checked the car as she usually does I assume & found Steve's wallet that he hadn't realized he's left behind.
– Lynne
Greg was outstanding and well and has been our favorite driver so far. We felt safe and appreciated all he did to ensure our travel home went smoothly.
– Brenda
Dave is fantastic. He's driven me several times and he honestly is the friendliest, professional, and consistent drivers I've experienced. I know the trip will be flawless when Dave is my driver.
– Lee
Your drivers are so friendly and really made me feel comfortable. Their very personable, and informative. I usually use another shuttle service but my sister and I will both be switching to yours. Excellent service, your vans are nice, roomy, and clean. Great experience!
– Melinda
Rick was so helpful! Traveling alone and not familiar with DIA, but he talked me through how to navigate the airport!
– Kaitlyn