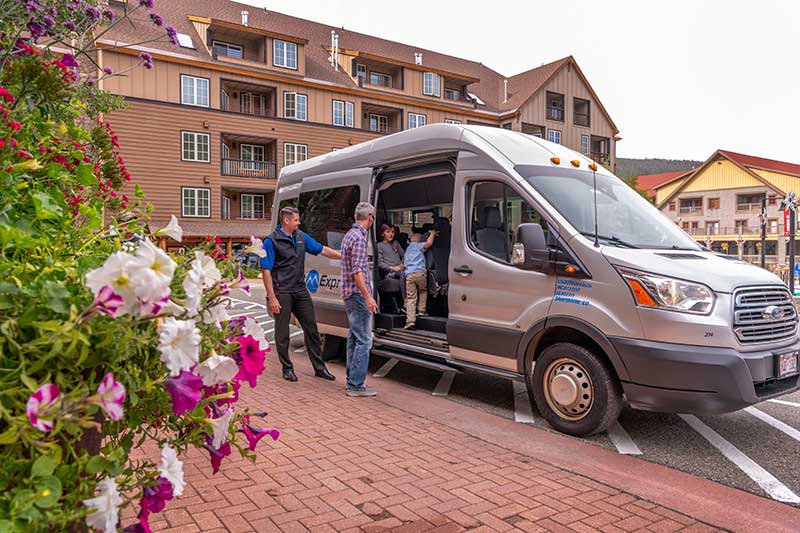 Airport Shuttle Schedule
We are currently booking scheduled shuttles for Summer season.
Denver Airport ski shuttle to Summit County
Breckenridge, Keystone, Copper Mountain, Frisco, Silverthorne / Dillon
Summer Season: 6/17/21 – 11/3/21
Denver Airport Pickup Time
2.5 hours approx travel time
9:30 am**
11:30 am**
1:30 pm**
3:30 pm**
6:30 pm**
9:30 pm**
Mountain Pickup Time Check town for pickup times.
**May not operate every day.
Book Now
Mountain Departures & Pickup Times
For mountain departures, the pickup time is dependent on your pickup location. Summit Express will contact you the night before with a 15 minute window pick up time. Please allow four hours between your resort pickup and departure time from Denver Airport.