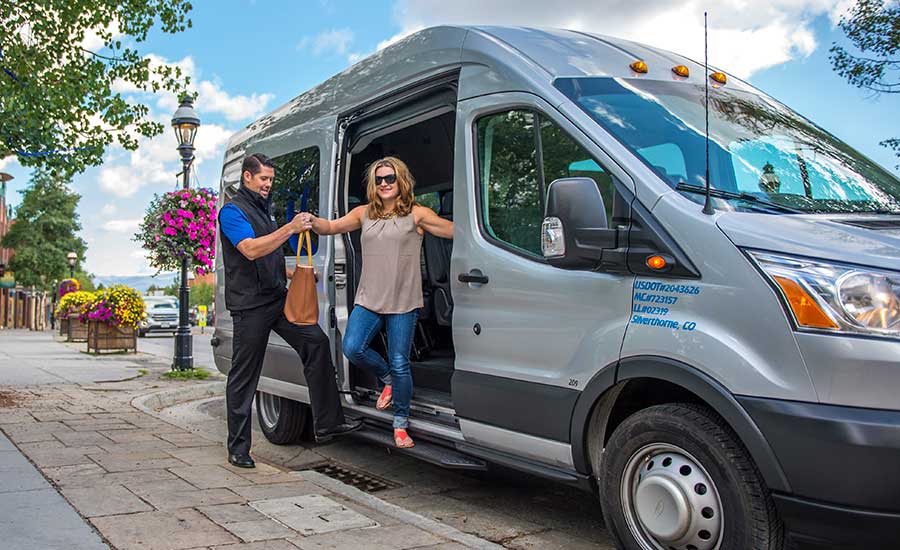 Copper Mountain is one of Colorado's favorite ski areas. Copper Mountain is a wonderful family resort, with terrain to suit all members of the family! Summers at Copper Mountain are filled with specialty events nearly every weekend from Memorial Day to Labor Day! Catch a shuttle with Summit Express any time of year from the Denver Airport to Copper Mountain.
Copper Mountain Scheduled Daily Shuttles
Shuttle Service
Winter, summer or spring, it's always beautiful in Copper Mountain, take advantage of our scheduled Copper Mountain shuttle service in the winter and summer. During spring and fall, schedule a private charter for you and your party to get from Denver Airport to Copper Mountain.
Your summer biking / rafting / camping trip
Fall leaf changing and hunting season
Copper Mountain Shuttle Prices
1-2 Passengers - $65 / passenger
3+ Passengers Special - $55 / passenger
Copper Mountain Airport Shuttle Schedule
We are currently booking for the spring season.
Summer Season: 5/31/19 – 9/2/19
Denver Airport to Copper Mountain
Denver Airport Pickup Time
2.5 hours approx travel time
9:30 am
11:30 am
1:30 pm
3:30 pm
5:30 pm
7:30 pm
9:30 pm
Copper Mountain to Denver Airport
Copper Mountain Pickup Time
(Approx Denver Airport arrival time)
5:30 am (8:15 am)
7:30 am (10:15 am)
9:30 am (12:15 pm)
11:30 am (2:15 pm*)
1:30 pm (4:15 pm*)
3:30 pm (6:15 pm*)
5:30 pm (8:15 pm*)
For off hours shuttles, please call us at 970-668-6000.
*Add one hour for Saturday, Sunday and Holiday travel times to Denver Airport.
Book Now
We shuttle passengers to all lodging in Copper Mountain to include:
Fox Pine
Elk Run
e.d.g.e @ Copper
Copper Creek
Copper Junction
Legends at Copper
The Lodge at Copper
Passage Point
Snowflake
Advance reservations required