Summit Express offers nonstop service from Eagle County Airport to any location in Breckenridge! We operate 24 hours a day, 7 days a week. Book now!
Just minutes from Breckenridge and the best skiing in North America, Eagle County Airport (EGE) gets you directly to the heart of the Colorado Rockies, year-round. Trade the long drives, snowy passes and airport delays for friendly, world class service and quick access to your favorite outdoor activities.
Eagle Airport to Breckenridge Private Charter Prices
Or call today to book your private charter!
Within 48 hours please call for reservations.
Eagle Airport Information
In the winter, American, Delta, United, and Air Canada provide non-stop jet service between EGE and eleven major U.S. cities, including Atlanta, Chicago, Dallas, Denver, Houston, Los Angeles, Miami, Minneapolis, New York, Newark, and Toronto.
Summer options include daily non-stop B-757 flights between EGE and Dallas/Ft.Worth (DFW) on American Airlines.  United Airlines also offers non-stop B-737 service Thursday through Tuesday to Houston Intercontinental (IAH) and daily regional aircraft service to Denver (DEN).  Competitively priced American and United services link up Eagle County Airport with their DFW, Denver, and Houston hubs, and hundreds of domestic and international cities.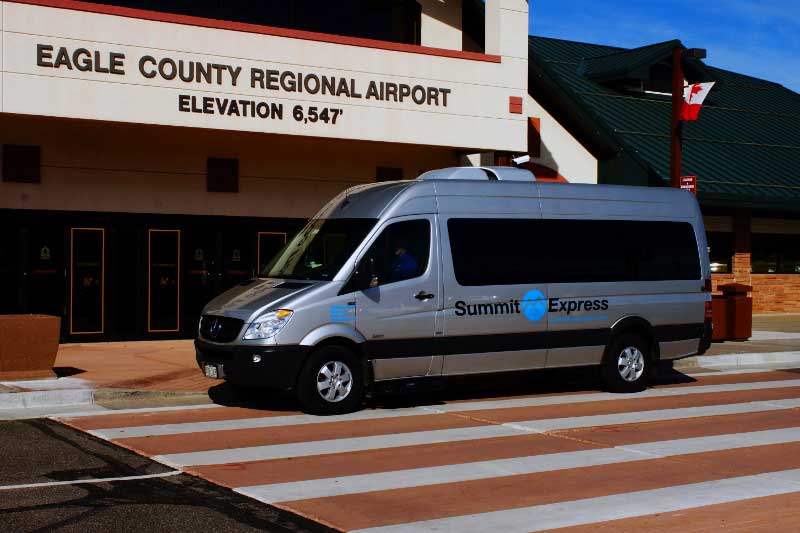 Eagle County Airport has grown with the opening of our award-winning passenger terminal in 1996 and has served over 3.5 million passengers.  Summit Express offers our guests an easy connection to their ultimate destination and free wireless internet is available in the terminal and in our shuttle to your destination.
Our luxury shuttles are available 24 hours a day 7 days a week!
Advance reservations required
1-855-MTN-VANS
970-668-6000