Have you ever heard of the International Snow Sculpture Championships before? No? Honestly, me either until last season! Here's some amazing information I've come across for everyone to enjoy such an awesome event!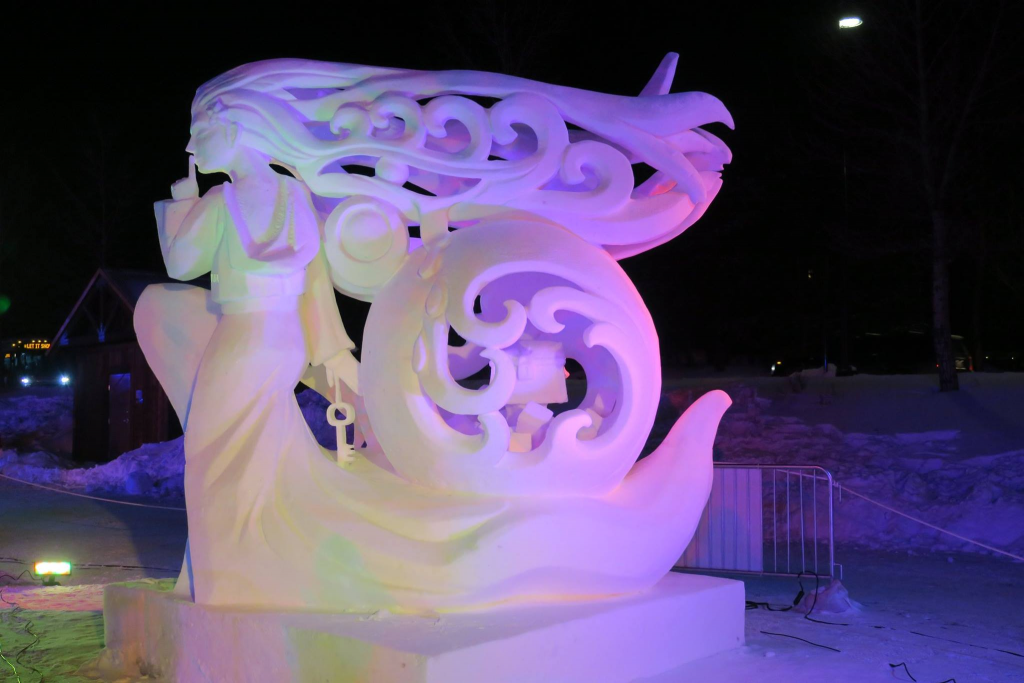 Snow Sculpture Viewing Week: January 27th – February 1st, 2023
Presented by Toyota – Located in the parking lot of Riverwalk Center – Breckenridge CO
Come see the amazing Snow Sculptures in Breckenridge, CO! These 25-ton, hand carved, once in a life time sculptures will only be up to view for a few more days! The artists are only to use hand tools, their brains and personal ideas to bring us these outstanding pieces of art. Everyone participating come from all over the globe! Working roughly 18 hours a day – only 5 days to work – it only makes sense to see all their hard work and progress. Oh, what? Reservations are a must for Saturday, January 28th! Times to schedule are 10:00am, 12:00pm or 2:00pm. Since Saturday is a weekend day, probably one of the busiest days for the sculptures, that actually makes sense! Sunday, January 29th – Wednesday, February 1st, reservations are non existent so go look whenever on those days! The area for the Snow Sculpture viewing will be closed on February 1st @ 7:00PM.
2023 Teams
There's 12 International Snow Sculpture Teams this year:

Germany
Denmark
Bavaria
Great Britain
Vermont
Castillo
Italy
Lithuania
Switzerland
Breckenridge
Snowblind
Tomczak
Your vote counts!
Not in Breckenridge but still want to vote? No sweat! Everyone is welcome to vote for their favorite International Snow Sculpting Championships no matter where you're at! Voting starts – January 25th @ noon – January 28th @ 2:00pm.  VOTE HERE!
Did you drive instead of walk?
Shame! You should be getting that nice ice cold crisp air in your lungs! In any case, here's a few ideas on where to park and what to ride. Airport Road Skier Parking Lot – From there, you can take either take the "RED ROUTE" from Satellite Parking Lot on Airport Road down to Breckenridge Station (8:00am – 6:00pm – run time : 20 minutes) or The Breck Free Ride ("GREY ROUTE" – stop 56) to Breckenridge Station (6:15am – 11:15pm run time : 15 minutes)
Download the Breck Free Ride App HERE
Did you know? You can also find the closest bus to you as well as track it in real time! Whoa! Oh! Breck Free Ride is also dog friendly! How sweet is that?! Pets are also welcome at the International Snow Sculpture Championships! Be Aware – There will be cannons, light shows, huge crowds and it'll be super cold for their little toes! All dogs will also need to be on a leash and away from the snow sculptures at all times!