Summit Express provides Colorado mountain airport shuttles to all of Summit County and beyond. We are currently booking scheduled airport shuttles for the Winter 2023-24. Below is our daily shuttle schedule, if your travel needs fall outside of our schedule, we offer private charters 24 hours a day, 7 days a week.
Let Summit Express transport you from Denver Airport to anywhere in the Colorado Mountains!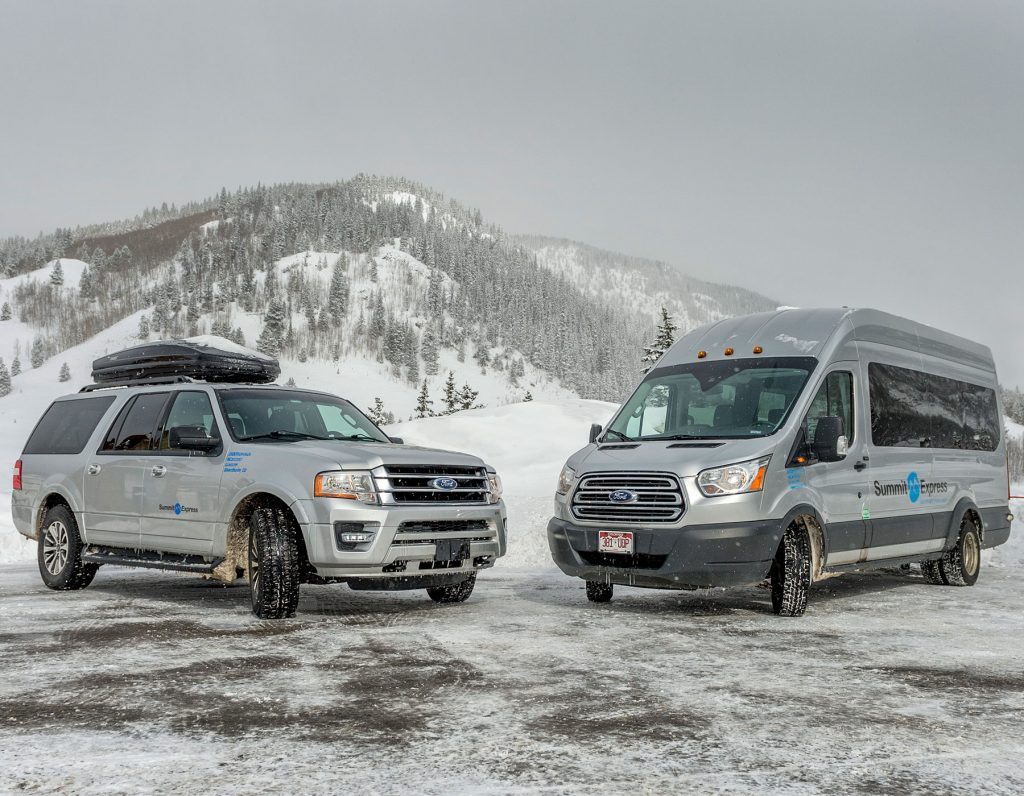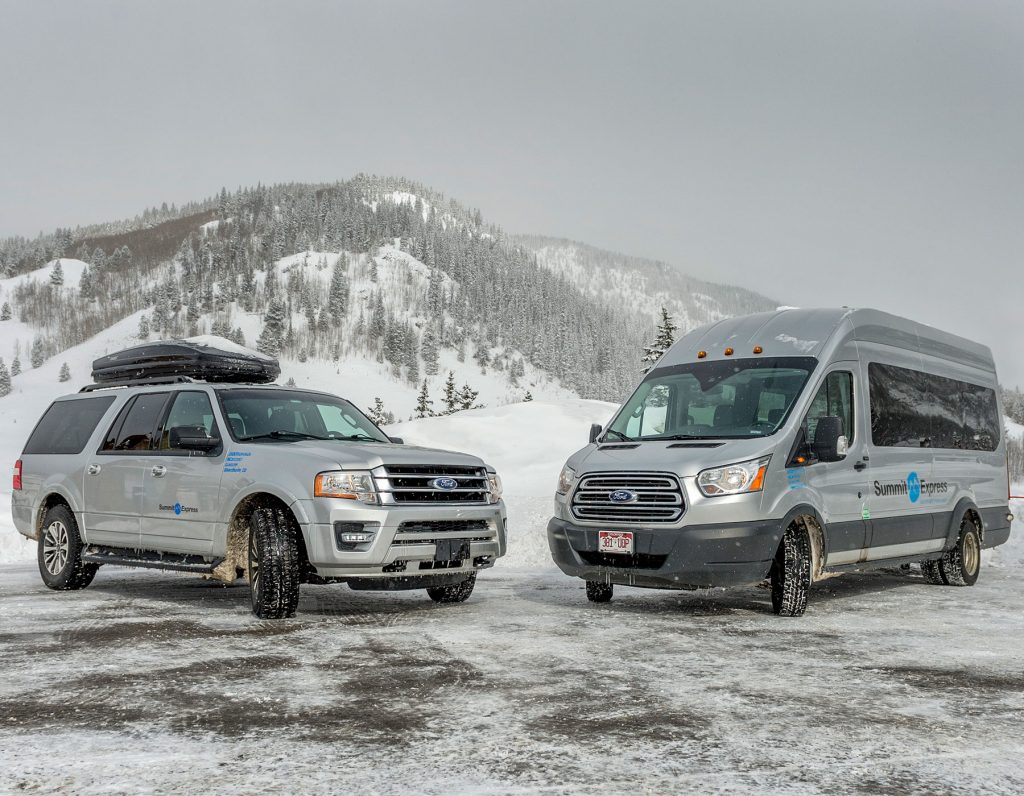 Summit Express transfers passengers between Denver Airport and all of Summit County with our daily scheduled service. We have scheduled shuttles 7 days a week, and our private charters are available 24/7.
Walk On Passengers welcome at Denver Airport!
Need a last minute ride to the mountains? Stop by the our pickup location at Denver Airport at the pickup times listed below.
Colorado Mountain Airport Shuttle Schedule
Choose your destination below to review detailed Colorado mountain airport shuttle schedules for each location.
Winter Season: 12/1/23 - 4/2/24
Denver Airport Pickup Time
2.5 hours approx travel time
9:00 am
10:00 am
11:00 am
12:00 pm
1:00 pm
2:00 pm
3:00 pm
5:00 pm
7:00 pm
9:00 pm
Mountain Pickup Time Check town for pickup times.
For off hours shuttles, please call us.
Additional times available during peak dates
We will be closed on Thanksgiving Day & Christmas Day.
Book Now
Denver Airport Shuttle FAQ
What's the best way to get to the mountains from Denver Airport?
With the unpredictable weather and long winters, riding a Summit Express shuttle is your best way of getting to your destination in the Colorado Mountains. We offer daily scheduled shuttles to Breckenridge, Copper Mountain, Keystone and all of Summit County. For all areas outside of Summit County, we offer private charters, which operate 24 hours a day, 7 days a week, year round!
How do I book a Colorado Mountain Airport Shuttle?
Book online with Summit Express! Our reservation system takes your flight information so that we can monitor your status and ensure that your on the quickest shuttle after your flight lands.
Where does Summit Express pick up at Denver Airport?
Upon arrival at DIA, please collect your baggage and meet your shuttle at the designated pickup area. More details on airport pickup here.
Head to the East Side Baggage Claim
Proceed to Baggage Claim #6
There you will find Door #513
Walk outside to Island #1
Your shuttle driver will arrive 5 minutes prior to pick up and will depart promptly. If you arrive early at door #513, there is seating inside, please relax or grab a bite to eat. Part of the great Summit Express Experience is our ability to track your flight however any known flight interruptions or delays please contact Summit Express 970-668-6000.
Where does Summit Express drop off / pick up in the mountains?
Everywhere! We're famous for our door to door shuttle service, where we drop you off / pick you up right at the front door of your lodging! How's that for service?