Did you end up missing the chance to vote on the Snow Sculpture Championships this year? No worries! Lets fill you in with what happen!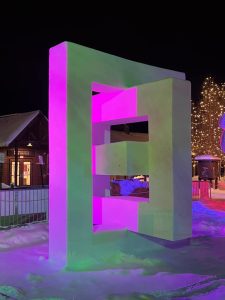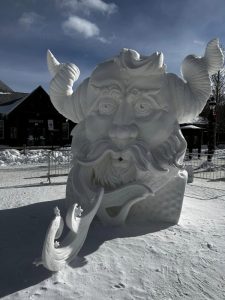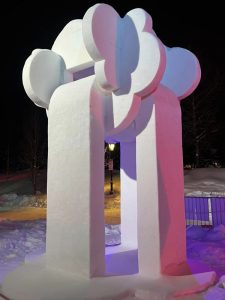 First Place – GOLD –  Team Germany Bavaria
Second Place – SILVER – Team Colorado, Breckenridge, USA
Third Place – BRONZE – Team Lithuania
I can't believe all the talent that showed up and participated in this extremely fascinating event this last weekend! I was blown away – literally –  from the team COLORADO, BRECKENRIDGE, USA's snow sculpture this year! Top three! I'm so stunned! The amazing detail is out of this world. Congratulations to team GERMANY, BAVARIA! For winning GOLD! I believe their piece was working around gravity. Last but not least, team LITHUANIA! For coming in third! Looks like something that has to do with water falls. Very unique and well carved!
Peoples Choice!!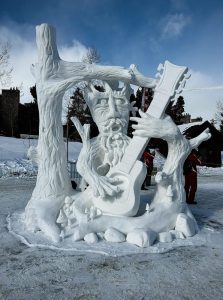 I told you your vote would count! I'm so proud of all that voted for this amazing snow sculpture of this hand carved "Tree Giant" playing the guitar for all the wood animals and plants to enjoy! The detail in every part of this snow art work is astonishing.
If you still haven't yet been up to Breckenridge, CO to see these in person, you're in luck! They will be up to view until February 1st @ 7:00PM. I wonder what next year will bring us to view?
Finished your weekend with a bang and looking to get back down to Denver Airport to travel home? Book with us! Summit Express not only has been nominated the #1 shuttle for the last 5 years straight – but we also strive to have the best costumer service everyone wants and deserves!