2020 has been a challenging year for everyone and dreaming of the upcoming ski season has certainly helped our spirits. We are starting to see what the ski season may look like and from what I am seeing I am hopeful for a great time on the slopes. I want to give everyone an update of what we are seeing up here in the mountains and give you some things to help you plan your next mountain adventure.

Steven Zupparo – Director of Sales, Summit Express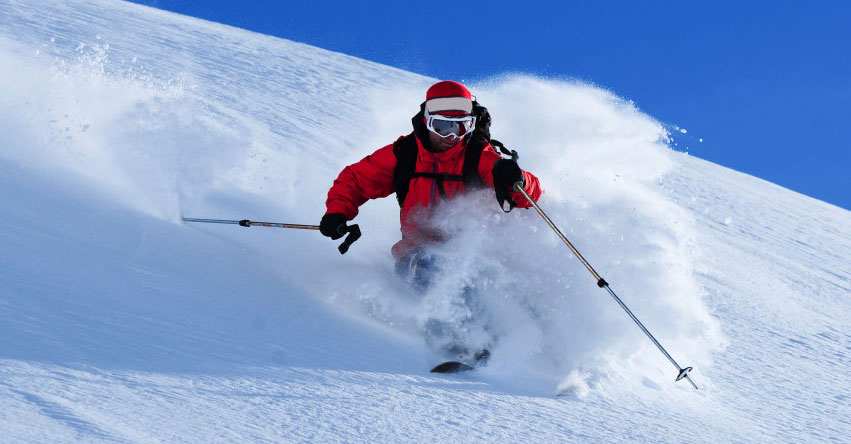 What we know:
The Rocky Mountains are still here and there will be people skiing this Winter. The resorts are being very proactive in adopting new systems and procedures to keep their guests as safe as possible. Being on the mountain lends itself to physical distancing and since most of us already wear some sort of face-covering masks won't be a problem.
Vail Resorts, which operates Breckenridge, Keystone, Vail, and Beaver Creek, implemented a new reservation system to allow them to monitor and limit if necessary the number of skiers on the mountain for any given day. This may require travelers to plan ahead to ensure they are able to ski on peak days but there are other benefits of planning ahead as well, more on this later.
What you may not know:
The resorts we service are all offering multi-day ski pass/pack that give a substantial discount off regular lift tickets. These are sold for a limited time and are usually taken off sale by the middle of September. For details click the links below. 
As of today they are offering a four-pack with a bonus day for $299! That is less than $60 a day! They are also offering a full refund by December 10th as long as none of the days are used. These are expected to no longer be available after September 14th.
Vail Resorts, which operates Breckenridge, Keystone, Vail, and Beaver Creek ski resorts are offering ski passes for up to 7 days at up to a 50% savings off a single-day lift ticket. As important as the savings it also allows you to reserve up to 7 days of skiing before single-day lift tickets go on sale which will not before December 8th. This is key for locking in your ski days especially over the busy holiday times. For details: Vail Resorts Reservation System
What Should You Do?
PLAN AHEAD. Even if you are thinking you may want to come up and enjoy the mountains you should consider booking now. You will save considerably on all parts of your trip from lodging, airfare, and even Summit Express transportation. Check out our best airport shuttle sale ever online.  Most companies have adjusted their cancellation policies to allow for the uncertainty of the current times. Make sure that you check these policies before you book but many are offering refunds if you have to cancel your trip. With a little homework, you should be able to book your ski vacation at a great price with the flexibility to change if necessary.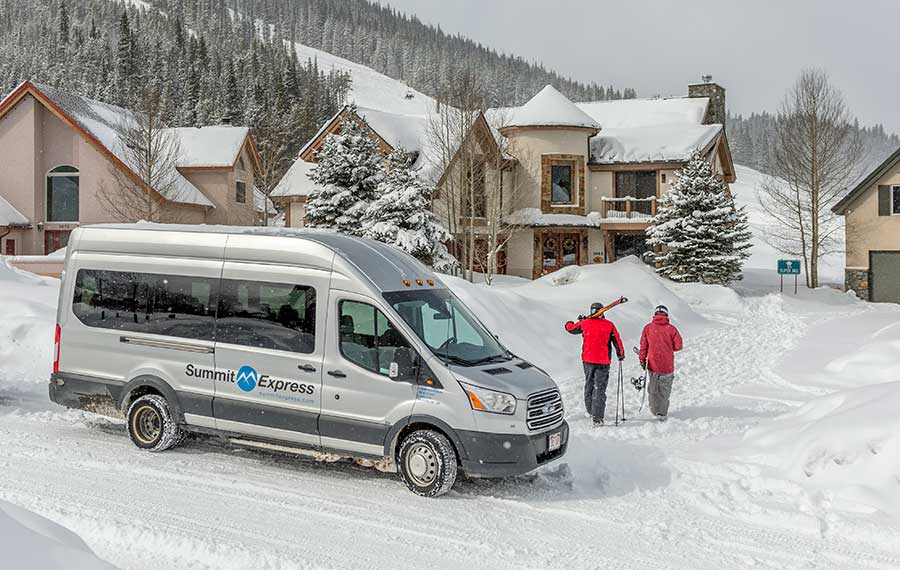 What Should You Expect?
Summit and Eagle Counties have been extremely proactive in regards to their COVID-19 policies from when this started back in March. It has paid off with both counties being as safe as a place to visit as anywhere in the U.S. They will continue to do so and you expect to have to wear face-covering when indoors and possibly on the slopes. You should also plan to make reservations during busy times at most restaurants. Check with the resort, airline, and county websites for updates to COVID-19 safety measures often and before your trip. You can always check with us at Summit Express as well. We will keep updates on our website and social media pages.
What we will be doing – Summit Express promises to implement whatever protocols that are needed to keep you safe on our vehicles. These may include but are not limited to, increased cleaning of vehicles, disinfecting frequently touched surfaces between runs, and reduced vehicle capacity on shared shuttles. Summit County has some of the strictest health measures in the county and we will follow their regulations which means our services may be the safest thing you do on your vacation.
Stay safe and we look forward to seeing you soon!