By now, most families have nailed down their holiday family ski trip or in the midst of it.  It can be quite overwhelming.   Here are a few tips to keep your sanity!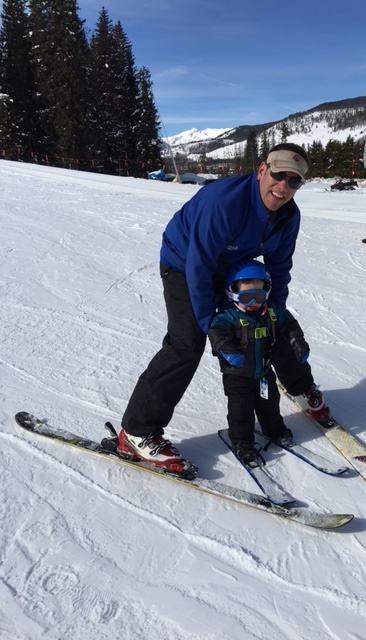 Use the standard of booking early (even if your trip is Spring Break), so you can get the flight you desire as well as the airport shuttle that works with your arrival and departure times.
Utilize an airport shuttle (we know a great one) to help you get to and from your destination instead of renting a car. Resorts usually offer free shuttles around town as well as a free bus service that connects you other to other resorts close by. Uber/Lyft are also available in the area. If you decide to rent a car, please be aware of the Traction Law on Interstate 70 when roads get slick to make sure your rental has the proper tires.  Check current road conditions here.
You do not have to run out and buy winter clothing and gear for the whole family. Not only can you rent skis, boots, poles, and boards, you can also rent clothing in and around most resorts. Save 20% on your ski or board rentals just by riding the Summit Express airport shuttle with Ski Butlers.
Not a big ski fan? No problem, check out the other options available to you! Here are just a few:  tubing, sledding, snowmobiling, ice skating, and even children's museums.
Please allow plenty of time to return back to the Denver airport.  We recommend at least 4 hours window during the weekdays and 5 hours on weekends. If there is a snow storm involved, we may call you to see if you would like to move up to an earlier shuttle.