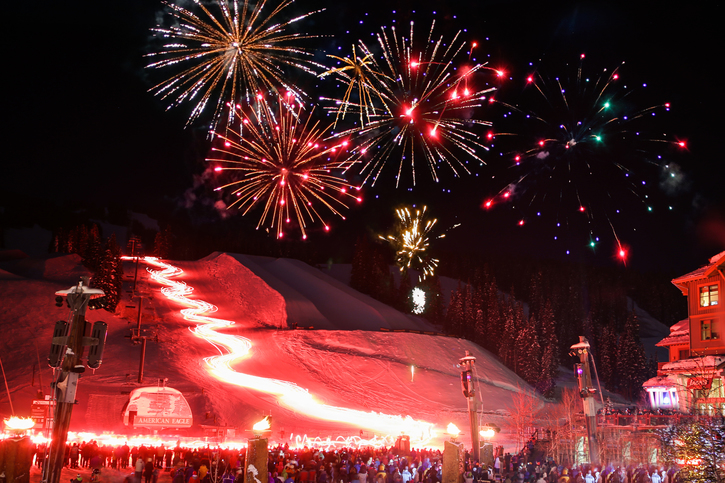 Its been a great year in Summit County but we are ready for the next. Take a look and see whats going on around Summit County for you and your family!
Breckenridge – From 9:00 PM to 9:30 PM there will be fireworks in Downtown Breckenridge. Fireworks will be visible from any location in downtown Breckenridge.
Frisco – Check out a free show at The Barkely Ballroom! Frisco Funk Collective will be playing their grooves starting at 9: 00 PM. There will also be special guests as well as a Stevie Wonder Tribute Set at midnight.
Keystone – Come check out the Lakeside Village fireworks AT 9:00 PM and Ski & Ride School's unforgettable Torchlight Parade at 6:30 PM in River Run Village. This is a sight that cannot be missed! Check out their website for more details.
Dillon – Go check out The Love Electric New Year's Eve Bash! This will be a 9:30 PM show time at the Dillon Dam Brewery. Show is free with dinner or a $10 cover at the door.
Copper – Enjoy a Torchlight Parade at 6:00 PM and Mountain side Firework display at 10:00 PM. Head to the website for more details as the USASA is also in town!
Happy New Year!
Head to the Summit Daily website for more detailed information.