Happy New Year from Summit County!
Ski conditions around the county are Fantastic!! If you have not been up yet, what are you waiting for??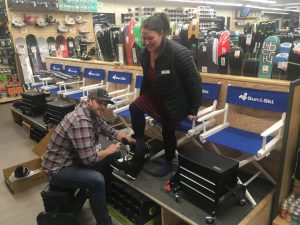 If old gear is keeping you from winter fun, your solution is simple. Head to the closet Sun & Ski Sports. With 4 location throughout the US, they are not hard to find. Sun & Ski has all the brands you have come to love and trust: Salomon, Tecnica, Head, Rossignol and my new favorite Italian ski boot: Dalbello.
The Sun & Ski staff is friendly and knowledgeable. Their skilled equipment technicians helped my find my dream boots.  It took some time. I am a nervous consumer. Its a process!!! I tried on 8 pairs of boots and asked dozens of questions. I was never rushed. After an hour, I felt confident I found the right boots for me. I followed my gut: Trust the Italians when it comes to footwear!!
And, just in case my gut was wrong, trust Sun & Ski's Performance Guarantee: We will put you on the right equipment. The Performance Guarantee allows you, if not absolutely satisfied with your purchase, to exchange it for something that will. This promise is extended for up to one (1) year from the date of purchase.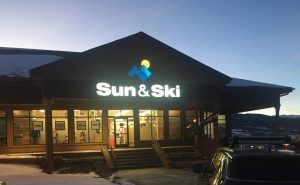 Thank you Sun & Ski for gearing me up.
I'll see you on the slopes.
Ciao!