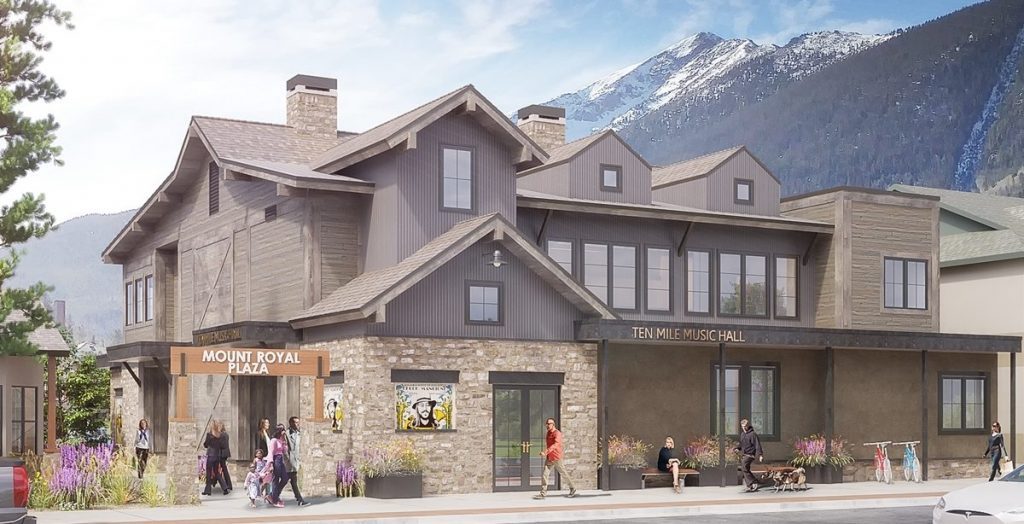 And this year's winner for COUPLE of the YEAR…
Live MUSIC and BBQ!
Ten Mile Music Hall, on the corner of Frisco's Main street and Summit Blvd, has it's soft opening at the end of the month.  There will be year round concerts, and it will be a hot venue for weddings and special events.  Frisco is a stunning back drop anytime of year (so instagramable!) and the hall has all the Rocky Mountain rustic charm you'd want for wedding photos and atmosphere.
Kicking off Ten Mile Music Hall's opening, unofficially, is Hymn for Her, a country blues duo with "kick you in the pants- ask you to dance" attitude.  They play Friday 10/26 at 7:30 pm.  Purchase your tickets from 10milemusic.com, Cool Inside or Lyte.  See the current line up here.
The music hall has a large rooftop deck with awesome views of Tenmile Mountain Range.  Moe's Orginal BBQ is main course on deck- open daily for lunch, dinner and happy hour (warm months).  Food is not served at concerts so fill up beforehand or hoof it to an eatery afterward.  Ollie's Pub & Grub, Peppino's Pizza and Kemosabe Sushi are right next door.
The Hall's grand opening is Tuesday and Wednesday October 30th-31st.  Americana band, Leftover Salmon, is center stage for this celebration.  In case you don't know, they're kind of a big deal!  Leftover Salmon has been on the road for almost 30 years; their sound… bluegrass, folk rock, Cajun, country blues, jazz, and soul- a crafted brew of American roots.  Be there or be square!