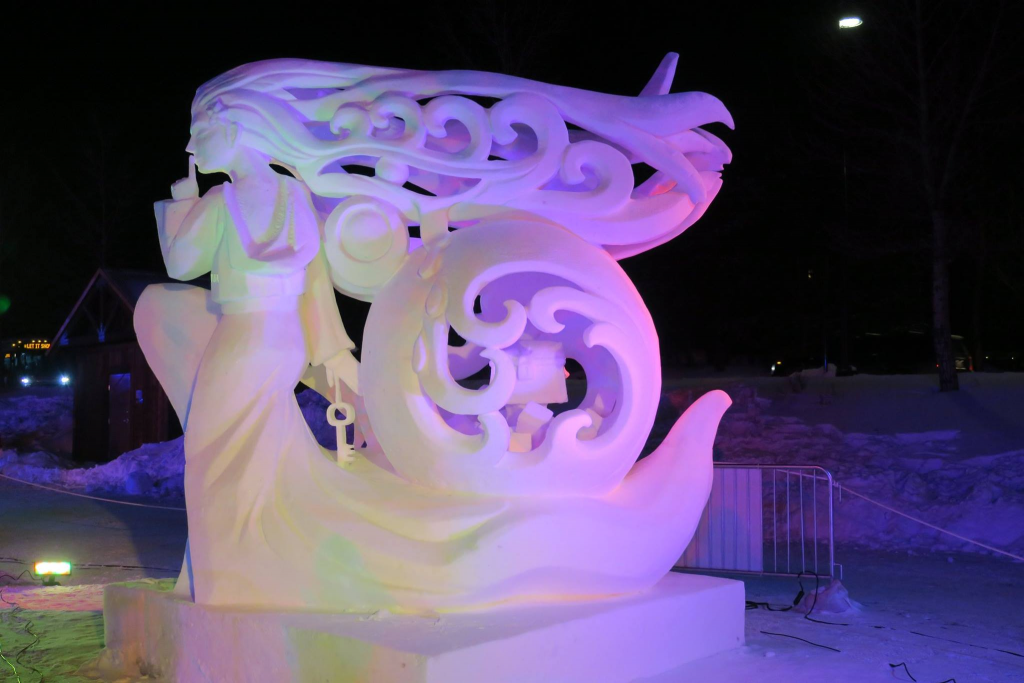 This years International Snow Sculpting Championships were amazing! 16 teams from 11 countries fought hard and long to call themselves champions. All teams brought forth some fantastic talent and skill upon the 25-ton blocks of snow. Here are the teams that competed this year to turn the 12 foot tall blocks into some amazing art over 5 days.
2018 Snow Sculpture Teams
Argentina
China
Estonia
India
Italy
Lithuania
Mexico
Mongolia (Erdene)
Mongolia (Tserendash)
Switzerland
Turkey
USA-Breckenridge
USA-Colorado
USA-Oregon
USA-Wisconsin (Tomczak)
USA-Wisconsin (Vogt)
2018 Champions
Team Mongolia – Erdene won the Gold with "Secret" (Shown in Picture)
Team China won the Silver with "Thinker"
Team USA – Wisconsin won Bronze with "A Dance Devine"
Visit the events website for more information about the winners and crowd favorites!!!