1.View the finished snow sculptures, in Breckenridge, from Friday to Wednesday.  Take a leisurely walk through River Run to see what marvels come from putting chisel to ice (in the hands of amazing international artists, that is).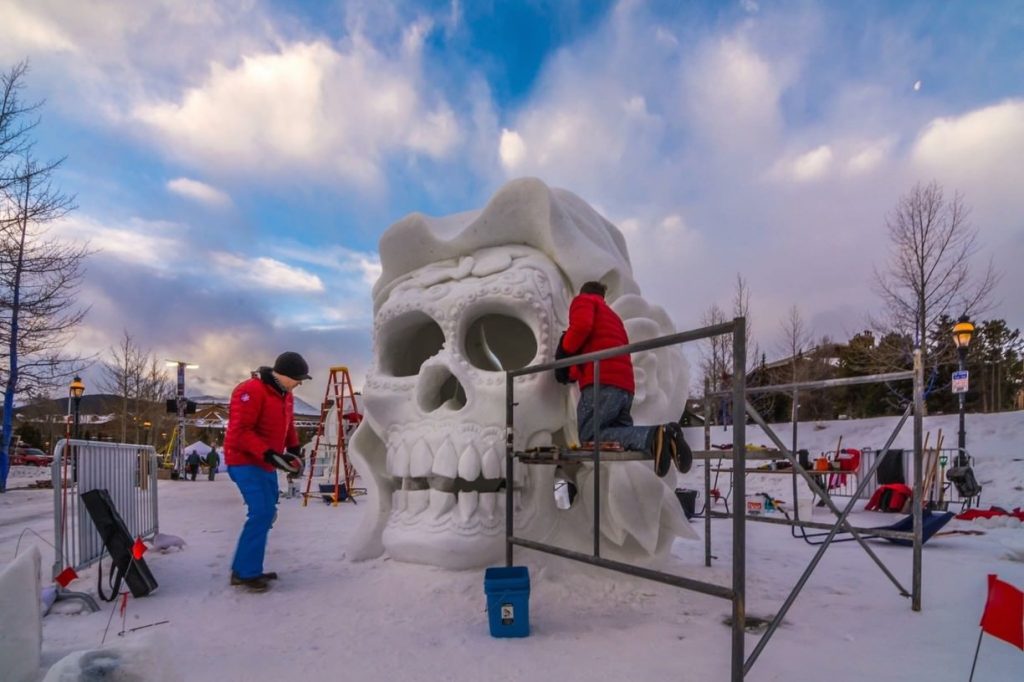 2. Check out stand up comedy at Warren Station, in Keystone, on Friday.  Seize the opportunity to not take yourself too seriously.
KNOCK KNOCK
who's there?
GORILLA
gorilla who?
GORILLA ME A HOT DOG, WILL YA'?
It's my nephew's new favorite joke; and now mine!  I would pay top dollar to spend an evening listening to his routine.  *His shows are exclusive to northern Minnesota.
3. Copper Mountain has a full week of events- Summit High School Slalom Race, USSA Masters Race, and B4BC Poker Run.  Watch these amazing competitors shred the slopes, and mingle with those that love the race!