Here are the new Denver Airport shuttle times…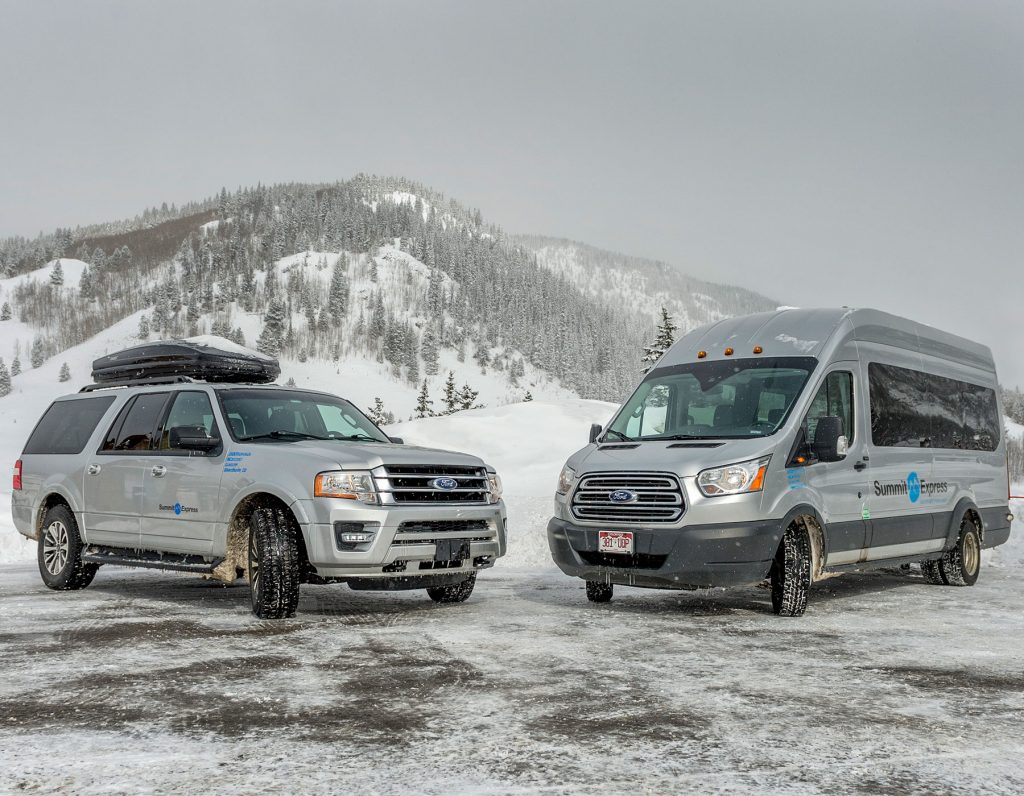 From the airport (we call them arrivals)
Arrivals start at 8 AM
Pick ups are every hour on the hour till 9 pm, our last shuttle is the 10:30 PM "catch all" shuttle going up the mountain
From Summit County (we call them departures)
Departures start at 5:30 AM
That means we pick you up in the hour before the scheduled departure time.  (Example: we pick up guests between 4:30 AM – 5:25 AM, then leave the county at 5:30 AM with everyone on board)
Pick ups are every hour, on the half hour, till 7:30 PM (that's the last one going down the mountain)
Time it right
If you have checked bags to claim it'll take you around 45 minutes from landing time to bags in hand
If you have ski or snowboard bags it'll take you 50 minutes to an hour
Choose the pick up time that gives you time to get your stuff! Our online system gives you a 40 minute window, but that may not cut it if you have bags.
If you have kids, or are traveling with the elderly, give yourself an hour, at least.  The airport will be very busy, you may want to use the restrooms and grab a bite to eat.  It's about a 3 hour ride, depending on traffic and road conditions.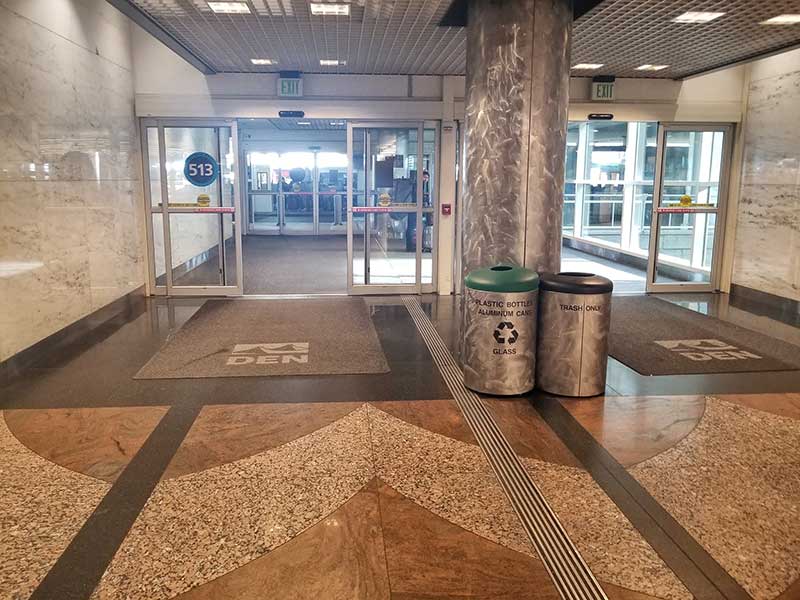 Above: BLUE dots on doors indicates EAST side, door 513 is near the Southwest baggage claim #6 and #7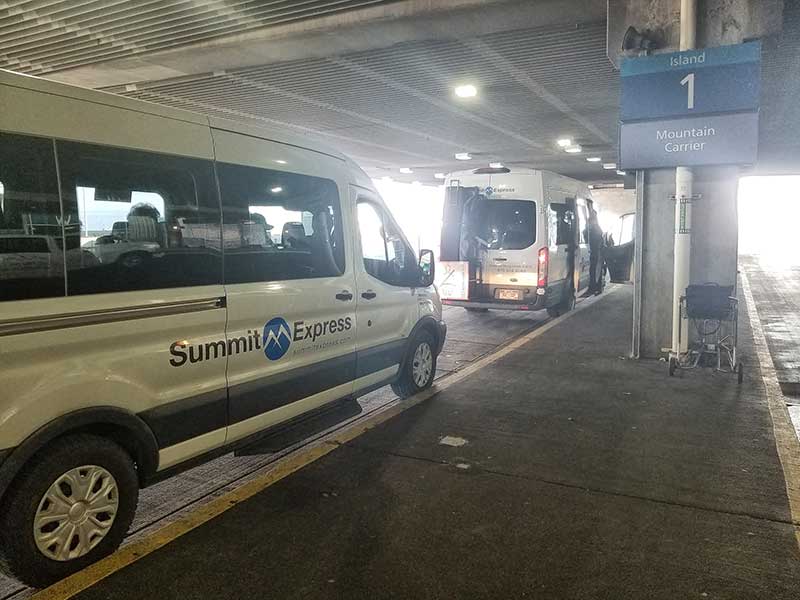 Above: Step outside from door 513, turn right, walk across 1 lane to ISLAND 1: "Mountain Carriers"