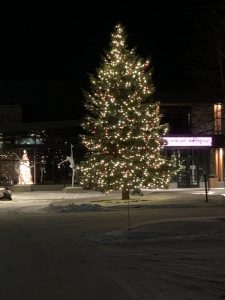 1. Look up your existing reservation on our site.
Click on "BOOK NOW" (top right, green button)
Click on "Manage your reservation"
Type in your reservation, select "email" (or your choice of options), enter your email address.
There it is!  You can cancel or make changes.  If you have any problems feel free to call us for assistance 970-668-6000
2. Chat online with a live agent
At the bottom right of the site there's a dark gray bar -"Chat with us". Click on the word bubble to chat.
This is a great way to make quick changes to your reservation, update flight info, make corrections, or ask for your itinerary to be emailed again.
3. Sign up for our Frequent Rider program.
If you use us a couple times (or more) every year this benefits you.  Every dollar you spend is 1 point. Once you have 200 points divide your total by 5, you have $40 to use toward your next shared shuttle. (200 points /5= $40)
From the HOME page see the "Book Now" box on the right. At the very bottom of the box click "join our program".
Follow the steps, wait for the email we send you with your new Frequent Rider ID #.
Book online with your ID #, or call us (970-668-6000) and say "I'm a Frequent Rider".
4. Book Online.
If you have a Frequent Rider ID or a coupon code click on BOOK NOW (green button top right) and click on "Frequent Rider Login", or Enter Group Code in the box, then hit "Go".
If you're not a frequent rider, click "HOME" on the top left, then enter your info in the box that says BOOK ONLINE, click "Continue".