China Szechuan in Frisco- Quality meat sets them apart from their competitors. For my taste Chinese food doesn't get SPICY, so I order extra spicy because it kicks up the flavor a few notches. I suggest the tangerine chicken with crab cream cheese rangoons and pot stickers.
Giam Pietro's in Breckenridge- A standout flavor item: the oil with tomatoes they serve with the bread- it's phenomenal!  The arancini (fried risotto and mozzarella balls) is a savory treat.  Try it with a white wine, or a cider.  If you have a big appetite then order a calzone.  The crust is crispy and light and you can choose your stuffing.  Of course, you can't go wrong with their pizza.
Dillon Dam Brewery– When you want a really good burger order a bison burger medium rare. if you're a mustard connoisseur try the Flying Dutchman; smoked Gouda cheese, apple slaw and a side of beer mustard.  The Rodeo (BBQ sauce, smoked bacon, cheddar cheese and braised onions) is one of my classic favorites.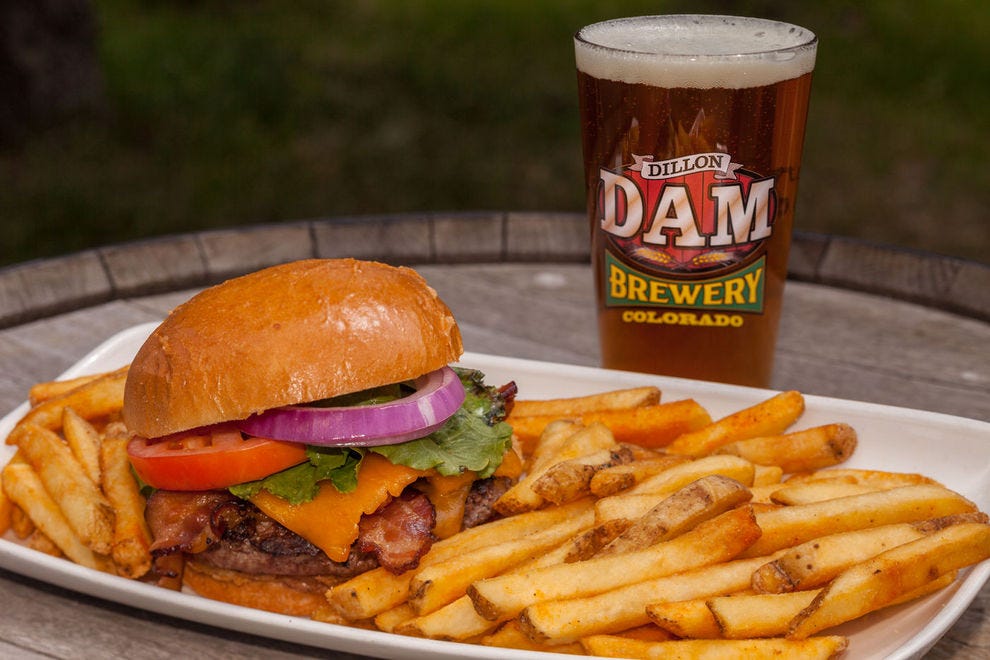 Bon- Apetite!