Whether you're visiting, or ending a work day happy hour is a great time to wind down and fill up.  The best drink and food specials are served up with a friendly smile and easy going atmosphere.   It's a good time to catch up on the local news and meet new friends.  Remember to tip your bartender well- what goes around comes around!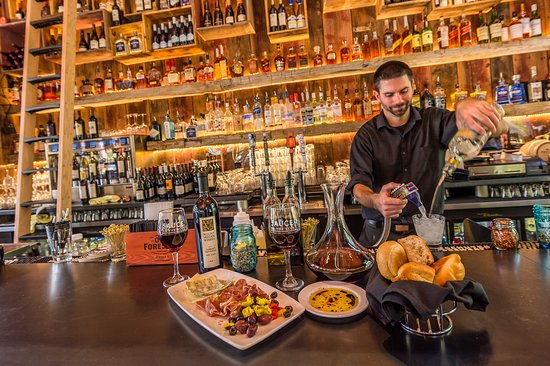 Sauce on the Blue

Canteen flatbreads
The Canteen Taphouse and Tavern is well loved- and reviewed- for their great bar service and food variety.  BBQ Korean Pork Street Tacos, Brisket, and gluten free and/or dairy free veggie burgers exemplify their well rounded menu.
Breckenridge Tap House has great ratings, too.  I've not yet been there, but that will be remedied soon.  Happy customers suggest the $3 street tacos.  Be there from 3 – 6 pm any day of the week to share drinks, food and conversation with friends.
Wednesday 06/12, 4:00 PM – 6:00 PM Bike to Sauce on the Blue in Silverthorne for live music by Leon Littlebird and get your bike tuned up by Mountain Sports Outlet.  They have an awesome "social (happy) hour"!  My favorites are the Gorgonzola filet tips, the wild mushroom 10″ pizza, and $5 house glass of wine.
Breck Tap House street taco