Sunday May 26, 2019 – noon to 4 PM
Arapahoe Basin
Cost $35
I borrowed the title from Leslie Knope (so many quotable lines from Parks & Recreation.)  A-Basin's last party of the season is not only a great time, it's a great value!  Let me explain: conservatively, the average price of a craft beer at our local breweries is $6.50 plus $2 tip = $8.50.  So, $35 gets you 4 beers and a satisfied bartender; ensuring good service next time you belly up.
At the Festival of the Brewpubs $35 buys you a bottomless mug for sampling local brews, live music by The Jauntee, and a commemorative mug!  Bring some extra cash as there will be outdoor food vendors, you'll need food if you're drinking beer at elevation.
You'll also need a ride home: Summit Stage has you covered!  They'll be running to and from A-Basin, so no need to drive.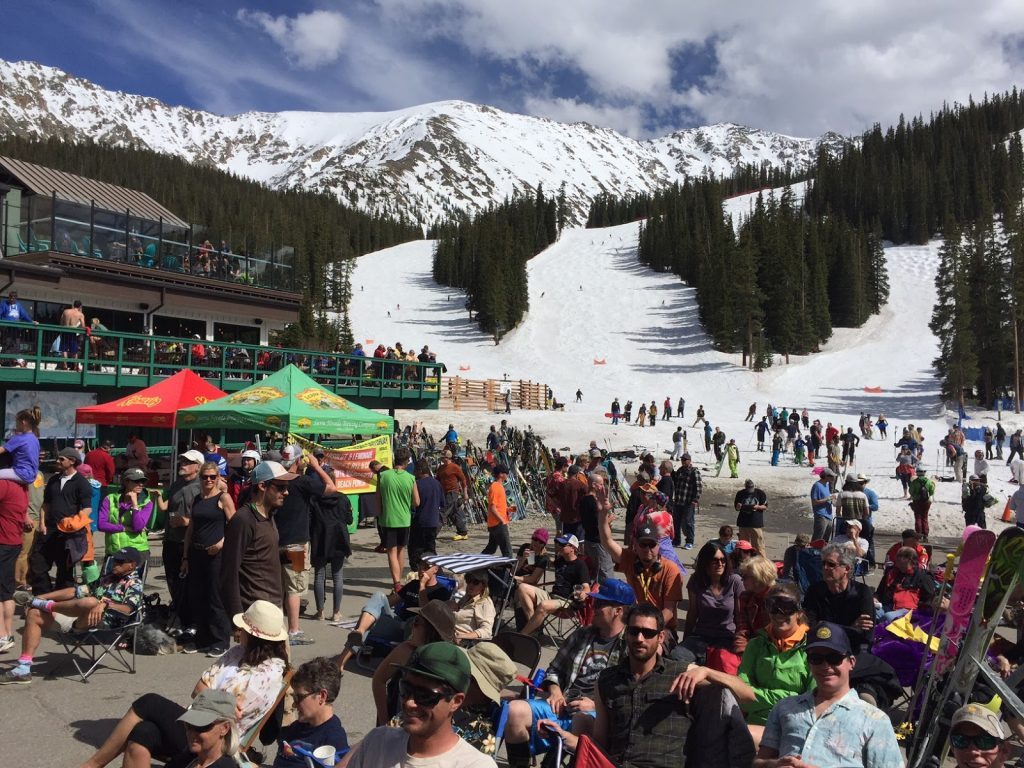 Have fun and be safe, 'cuz your momma loves you.  Also, here are helpful hints to NOT be the schmuck that someone has to carry out:
Know your limits, and don't mix media.  If you're new to the area be aware of the risks associated with elevation, especially drinking, *etc… at high elevations.  It can be deadly. No joke.
Stay hydrated!
Eat. Mangi. Comamos!
Wear a hat and sunblock- mom would approve 🙂