Fat Tuesday is March 5th and Breckenridge plans to celebrate!!!
Welcome Cajuns to Mardi Gras 2019~ Summit Style!!  The town of Breckenridge will host her annual  Mardi Gras parade down Main Street starting at 430pm.  Proper attire is purple, green & gold with a few festive beads, feathered masks and a warm jacket; after all it's still winter in Colorado.
Spectators are invited to gather along the fenced parade route on Main Street and watch the fun as local citizens and business gallivant through Breckenridge.  There will be plenty of decorated floats, lots of laughs and Beads! Beads! Beads!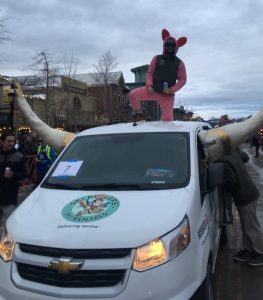 When the procession ends,  join the town for a FREE concert by the Hazel Miller Band at the Riverwalk Center. 
Then hit up one of the many restaurants and bars in the greater Summit metropolis and let the party continue.   Might I suggest, The Lost Cajun with locations on Main Street Breckenridge and Main Street Frisco.  Mardi Gras must-do!!!
ASH WEDNESDAY is March 6th.
True Fat Tuesday marauders know the reason behind this annual festival: Celebrate hard before 40 days of Lent.
Here's a schedule of services on Ash Wednesday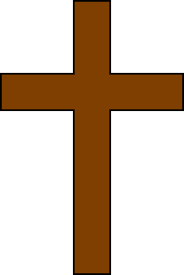 Mass-St. Mary, Breckenridge-8:00am
Our Lady of Peace,Silverthorne 1:00pm
Parish Center-Casa Gabriel Open- 4:30pm
K-5 Religious Education-Our Lady of Peace- 5:15pm
Ashes and Communion Service-Copper Mountain- 6:00pm
Confessions-Our Lady of Peace- 6:00pm
K-5 Religious Education in Spanish-Our Lady of Peace-6:30pm
Knights of Columbus Rosary- St. Mary, Breckenridge- 7:00pm
Mass-St. Mary, Breckenridge & Our Lady of Peace,Silverthorne- 8:30pm
Mass-Spanish-Our Lady of Peace- 8:30pm – 9:30pm