Nope.
There are times when it's nice to have wheels, but consider that Breckenridge is a wee mountain town with a HEFTY tourism industry.  Parking spaces are scant and traffic gets… cozy.  If you're able-bodied consider nixing the expenditure (time and money) of a car rental.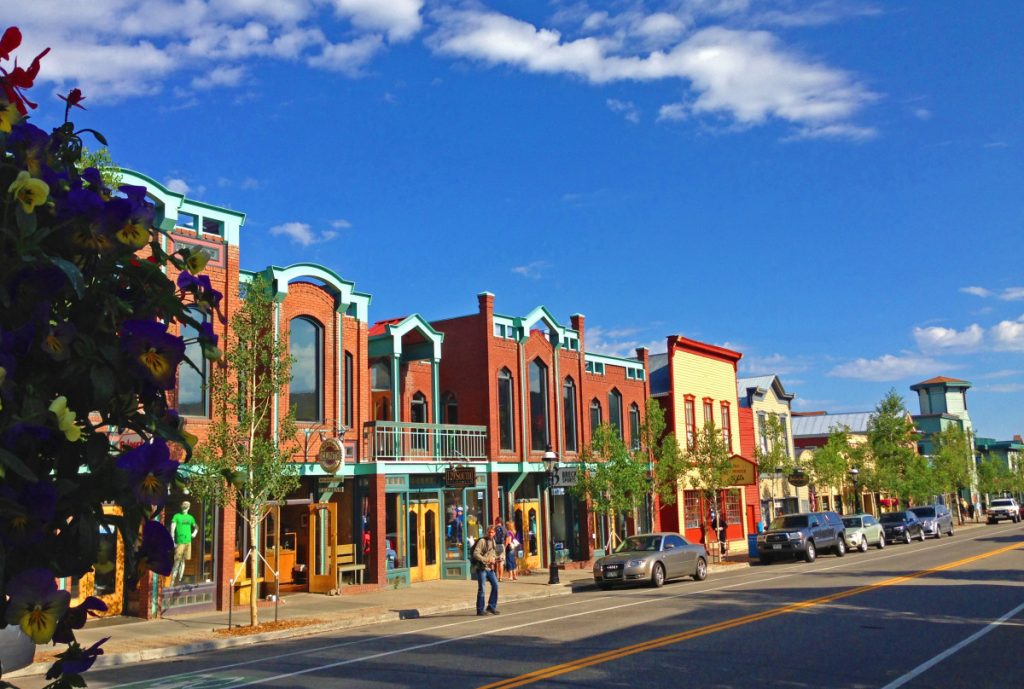 Your better options:
You can hoof it in Breck- most attractions are snug as bugs in a rug laid on or near Main Street.   Many snowboarders and skiers stomp from their hotels or air b&b's to the downtown gondola with boots on and gear in tow.
Summit Stage is a free bus for Summit county, click here for schedules and locations.
Resort shuttles buzz around Breckenridge.  Check out this list of lodging that offers shuttles for their guests.
Rent or purchase bikes for any season in Breckenridge.  Yelp has them neatly listed and ranked here.
Travel with a group to another mountain to ski, shop and dine.  Summit Express charters go where you wanna go and get you there safely.  Whether you're planning a day trip or a weekend stay we're happy to roll with you! Call our reservation team at 970-668-6000 to get prices and availability.  Our phone services are FREE, and we'll make sure you're well taken care of.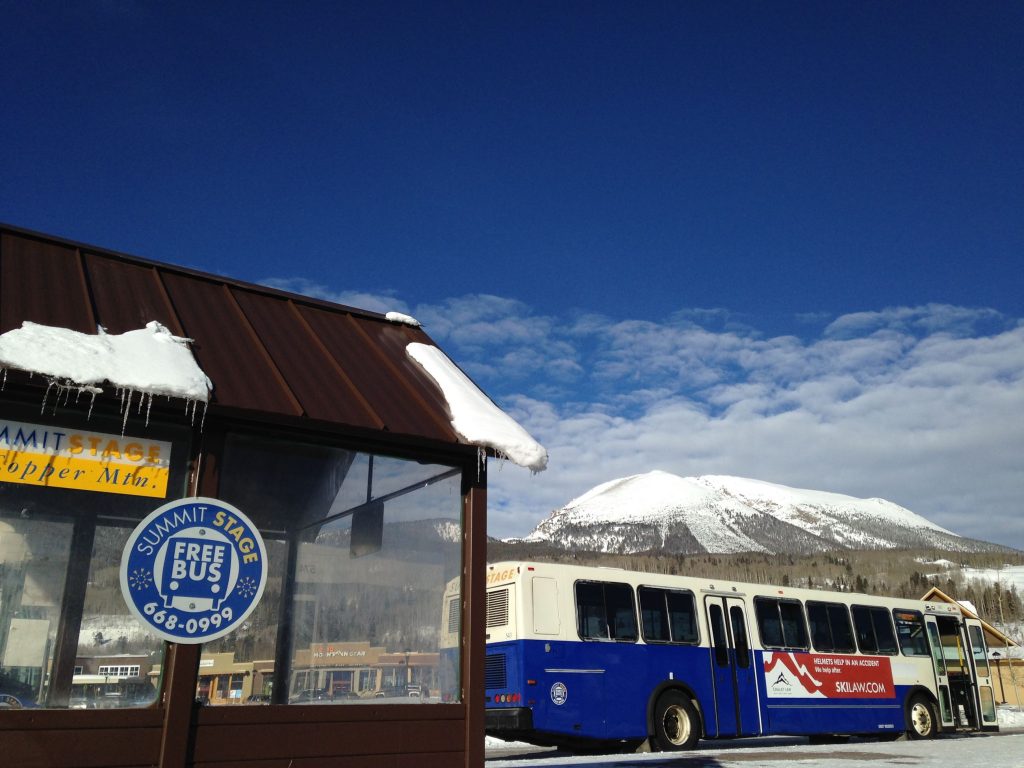 Summit Stage Free Bus stops at grocery stores, shopping centers, downtown hubs, and nearby cities: Frisco, Keystone, and Silverthorne to name a few.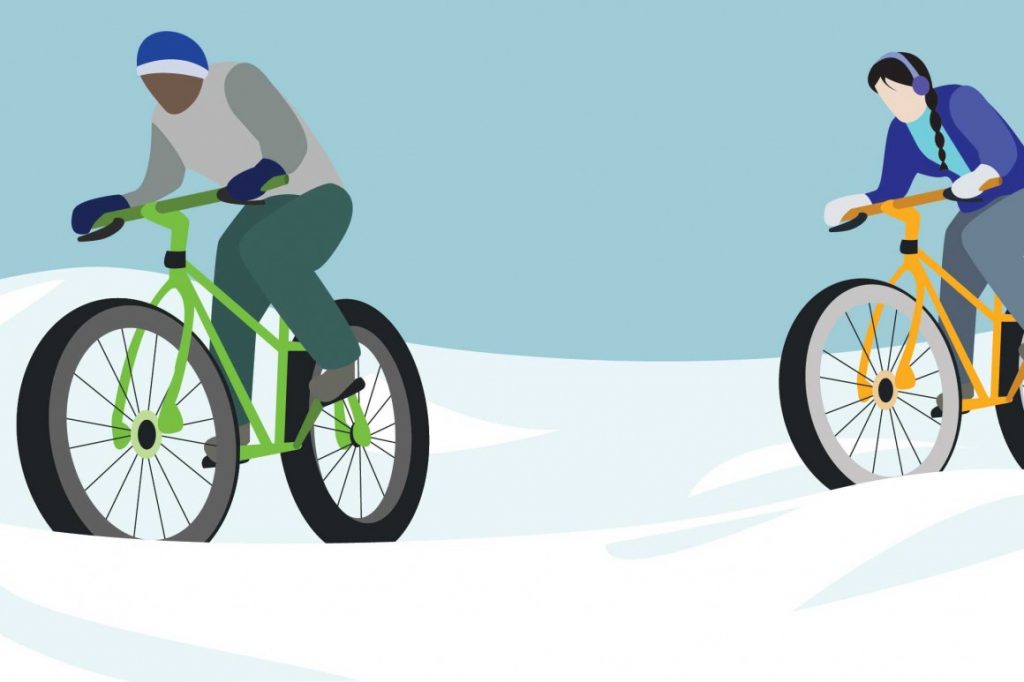 Biking is enjoyed year round in Summit County.  It makes for convenient parking and a great workout for any fitness level.  There are bike lanes almost everywhere and motorists are pretty aware of cyclists.  Word to the wise- helmets, mirrors, blinking lights and vigilance save lives.