A two hour tour on the lake, with your Captain as DD.  $50/person includes the riggin's and ride, and hors d'oeuvres.  BYOB (bottle).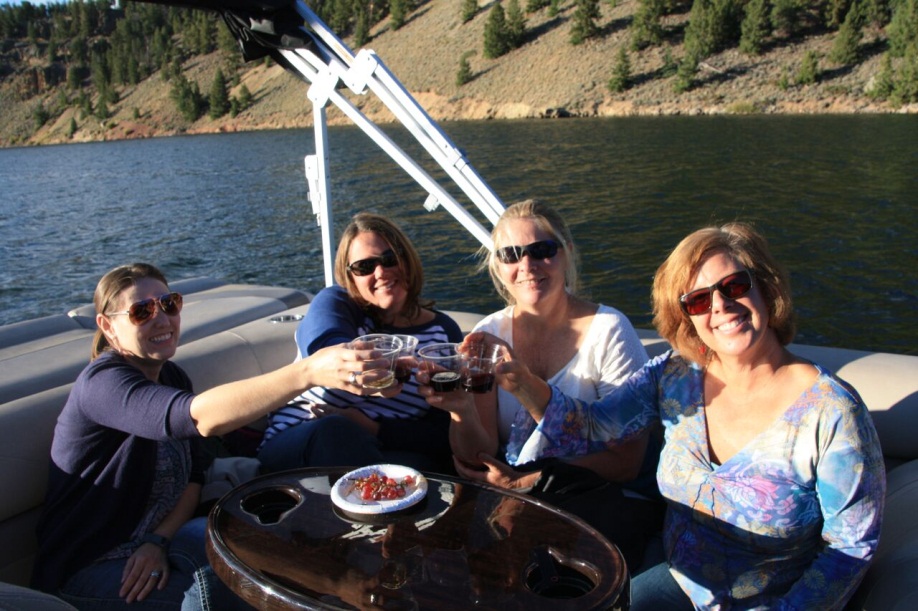 Dillon Farmers' Market:
Friday 9/14 from 9 am to 2 pm.  It's such a pleasant way to spend the morning.  My ideal fall day in Dillon: Grab a coffee at Cameez, walk to the Farmers' Market, hit up the thrift shops, grab some grub (maybe wings and a pint), hike with hubby and puppies, then head home.  All that with a stunning mountain backdrop!
Thrift shops:
My two favorite thrift stores in the county are in Dillon- both on Fiedler Avenue.  Summit Thrift & Treasure and Gold Mine Thrift are within walking distance of each other, the Farmers' Market, Cameez and Lake Dillon.  Actually, everything in Dillon is within walking distance.
Coffee & Food:
Fuel up with coffee and crepes at Cameez before you browse the farmers market.  You'll find this ice cream/fro yo/coffee shop in the Dillon shopping center.  If you're not an early eater the Farmers' Market has you covered later on.  There are plenty of choices from fresh fruit and pastries to brats and burgers.   If you haven't tried Chimayo Mexican Grill yet, give them a go!  They have really good fish tacos; fresh, crisp and super flavorful.