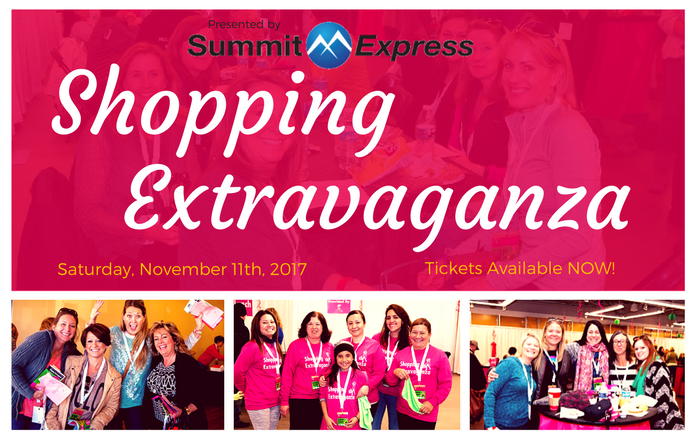 Saturday, November 11th from 9am-5pm, Stores open until 8pm!
The 12th Annual Charity Shopping Extravaganza is back! Join us for a day of shopping and exclusive savings all while benefiting local charities. Since inception, this event has raised well over $220,000 for local charities! Along with your exclusive one-day only savings, attendees will receive a $5 gift card, a complimentary breakfast, lunch, dessert bar, wine and cordial tastings, entertainment and a chance to win over $25,000 in prize drawings!
If you do not already have tickets. Tickets can be purchased with CASH ONLY at Registration from 9:00am-12:00pm tomorrow in the Red Village, location is subject to change but the address for the Red Village is 125 Stephens Way Silverthorne, CO 80498. See you there everyone!!