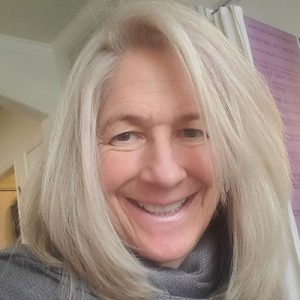 Hometown: Tulsa, OK
Position: Reservations
Skier or Snowboarder: Snow Shoe… lol
Favorite Season: Spring
If you're stuck on a desert island, what do you bring: My dog, Meadow
Toilet Paper, over or under? Under
What is the nerdiest thing you do in your spare time? I love working on 300 piece puzzles. Nothing more than 300 pls. I know my limits!
What movie do you watch over and over? On Golden Pond
What brought you to the mountains? In 1998 I lost everything I owned from a flood in Houston, TX. My father lived in Denver and invited me to come and stay with him as I rebuilt my life. I fell in love with the mountains, nature, hiking, alpine sledding, bike riding, skiing, snow shoeing, and Red Rocks! The bond I shared with my father in our love of Colorado is one of the the most sacred gifts of my life thus far! I found Summit Express in 2013 and each year is better and better!
Tell us something that people would be surprised to know about you: I have not owned a car since 2018!