Now offering 6 and 10 Packs
Summit Express is again offering airport shuttle discounts when you purchase a multiple ride pass. Now available in 6 and 10 pack options, this is the cheapest way to travel from Denver Airport to Breckenridge, Keystone, Copper Mountain or anywhere in Summit County!
Rates:
$299 6-Pack Door to Door shuttle seats (Save 25%)
$390 10-Pack Door to Door shuttle seats (Save 40%)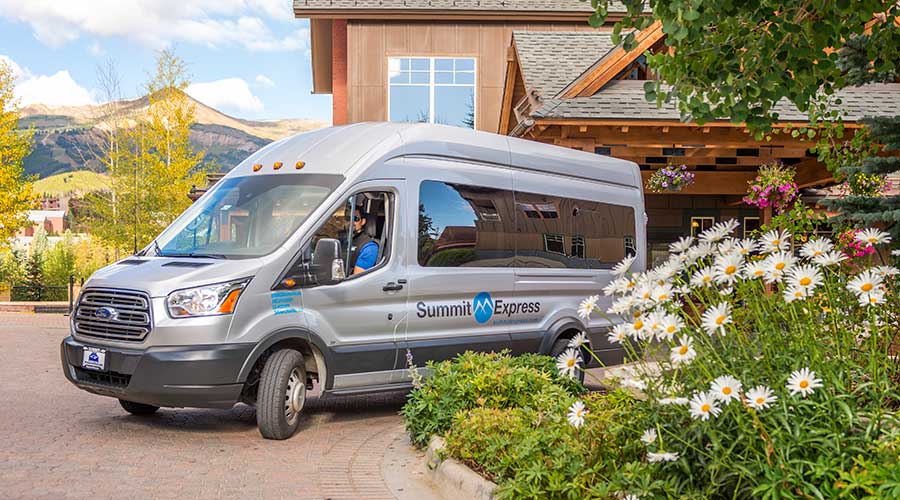 Travel with flexibility with the Summit Express Multiple Ride Pass! You can use a Multiple Ride Pass to accommodate your entire family on a single trip or just for yourself to travel back and forth several times throughout the season! Buy now, travel later!
Restrictions
Valid for Travel from 3/26/19-12/1/19.
Valid for the specified number of one-way seats on shared shuttles, Door to Door or Transfer Centers
Seats can be used for family and friends but reservations must be made by the original purchaser
Must be paid in full by credit card at the initial point of sale
All Multi-Packs are nonrefundable after purchase
Can not combine with any other discounts or promotions
No refunds will be issued for unused seats
Redeemed seats are subject to availability
Multi-Packs cannot be purchased with or earn Frequent Rider Points