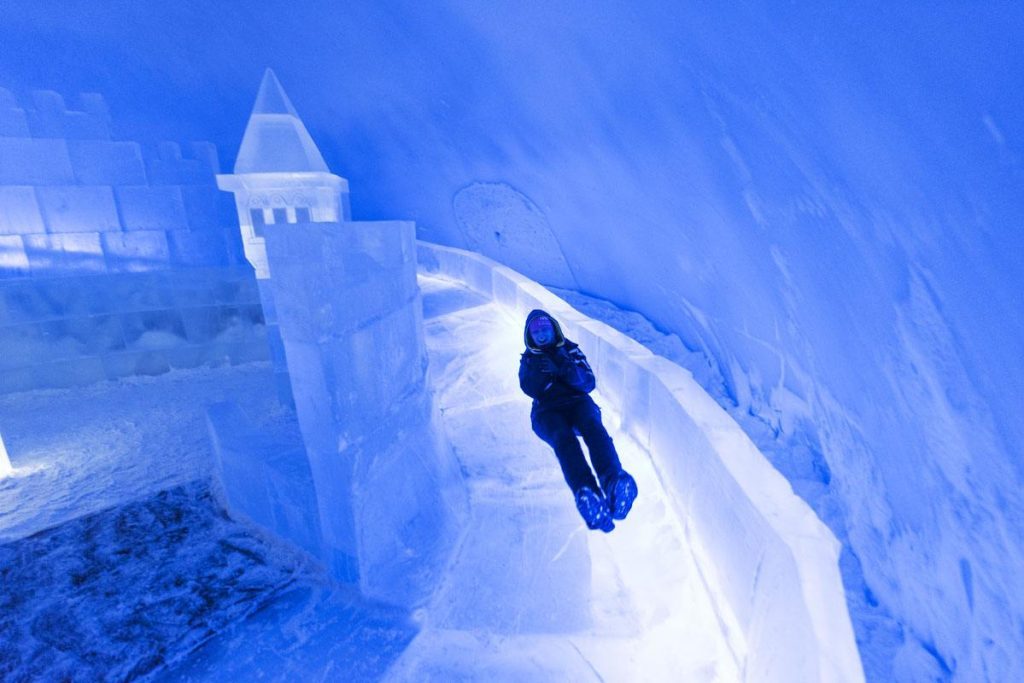 Bundle up and bring someone you love, or someone you want to get cozier with.  Wonder at the magic of imagination put to hard work, wonder at the beauty of ice and light, and wonder at the simple, but profound, pleasure of a rare landscape.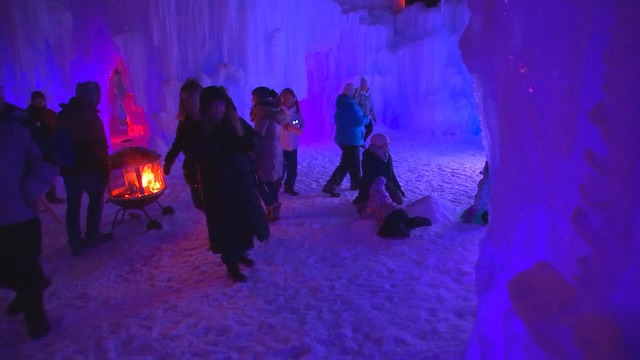 These cool citadels are made using sprinklers to build icicles, the icicles are hand placed then fused together with water to create the towering spires you see above. Caverns and tunnels are warmed with colorful LED lights, transforming what could be foreboding and cold, into a welcoming fortress.  It will still be quite cold, so wear your ski gear and wool socks; bring hand warmers or a hot cup of cocoa.
The opening dates are usually in late December or early January depending on the weather, of course.  Last year the ice castle in Dillon saw tens of thousands of warm souls, and area businesses greeted them with open arms.   Buy tickets online for priority entrance and keep in mind weekends will be much busier than weekdays.  ICE CASTLES website has tips for a great experience and offers  the most up to date information.