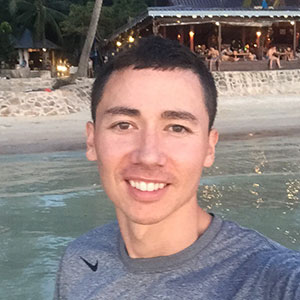 Hometown: Michigan
Position: Driver
Skier or Snowboarder: Snowboarder
Favorite Season: Summer
If you're stuck on a desert island, what do you bring? a girl to annoy me
Superpower of Choice: Time Travel
What brought you to the mountains? Spontaneity or perhaps destiny
Tell us something that people would be surprised to know about you: I traveled alone to over a dozen countries in the past few years to see how other people live which gave me gratitude and appreciation for the opportunities that surround us.