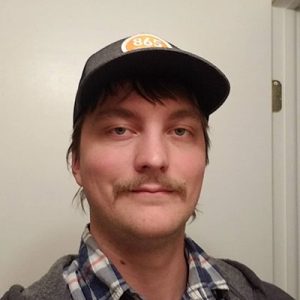 Hometown: Blue Mound
Position: Dispatcher
Skier or Snowboarder: Snowboarder
Favorite Season: Spring
If you're stuck on a desert island, what do you bring: A hammock
Toilet Paper, over or under? over!!!!!!
What is the nerdiest thing you do in your spare time? I am a gamer so pretty much that, or play VR, or play bass guitar.
What movie do you watch over and over? LOTR
What brought you to the mountains? Caleb taylor talked me into coming out. I had tried it out in Tenessee and figured I would try it out here too.
Tell us something that people would be surprised to know about you: I owned and operated an hvac company in Tennessee. I have guinea pigs. my favorite color is pink.